/*
"Anthology of An Essayist" – Volume II: Total Comprehensive Compositions
Authored by
Gregory Vernon Boulware
5.5" x 8.5" Black & White on White paper
230 pages
ISBN-13: 978-1470114398
ISBN-10: 1470114399
BISAC: Education / Administration / General
Volume 2 of Technical and Career-Minded Data and Information for the Tech-Starved learning learner...
Whereas, on the twenty-second day of September, in the year of our Lord one thousand eight hundred and sixty-two, a proclamation was issued by the President of the United States.
"This is a command or instruction for everyone; in return for the greatest blessings and the greatest amount of the grace."
The Census Bureau reported that 43.6 million people lived in and or below the poverty level – 14.3% is the latest recording. I believe it's much worse than that.
"The Great Recession is officially over!" Haven't you heard the good news?
The American populace is suffering in the worst financial crisis since the "Great Depression."
It's simply amazing how someone or some entity is constantly trying to sell you and me something.
This contribution is worth the while... A must have edition to your library. A timeless tool for the young and not so young - Man, Woman, and Computer!
"The Book Marketing Network"
http://thebookmarketingnetwork.com/profile...
"Amazon"
http://www.amazon.com/s/ref=sr_gnr_fkmr0?r...
"Book Crossing"
http://www.bookcrossing.com/mybookshelf#dP...
"Twitter"
https://twitter.com/#!/AuthorBoulwareG
http://ezinearticles.com/?expert_bio=Grego...
http://www.blogger.com/profile/10910946197...
http://www.BoulwareEnterprises.wordpress.c...
http://www.linkedin.com/pub/gregory-boulwa...
http://www.BoulwareEnterprises.com
*/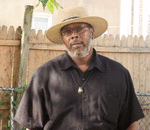 Posted By: Gregory V. Boulware, Esq.
Saturday, February 25th 2012 at 5:57PM
You can also
click here to view all posts by this author...