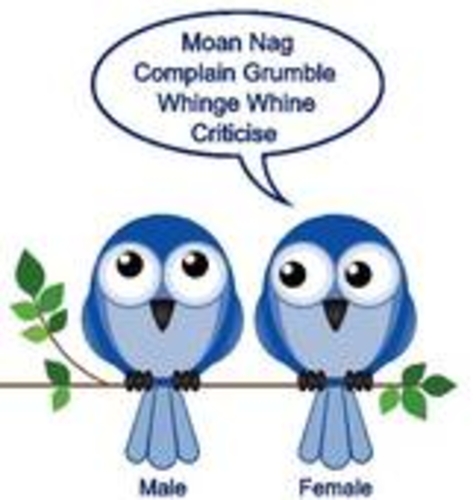 There you are now and
has the wind tossed you
about to
Hometown Memphis Lil' Extra?
Perhaps, it's the wine; or
you just wind up being here by a
curious nature
Since you're here you'll start your whine
with these stories...
WHINE ABOUT IT IF WANT TO
BUT PETITIONS ON LINE
LIST THEY WANT IT TOO
March 19, 2014
Memphis, TN
Parents and many local residents are having their whine by presenting a proposal that will allow their children /students to wind back an hour for the school's first bell of daily attendance. Presently, students are required to be at school at the early hour of 7:00 a.m. for start of day's classes. However, at least 500 have signed a petition on-line to have the time wind back one hour later. Complaints are the students are having a terrible time waking up and standing at bus stops so early in the morning. Studies has indicated that young people need at least eight hours sleep each night, and even more if possible to have a more alert attention span. This is why the parents are concerned that students aren't meeting their top performance school work , because they are lacking in sleep having to rise so early to be at the schools at 7 a.m. They are hoping the Shelby county school board will wind up accepting their proposal and hear them whining instead of the children when it's time to wake and get dressed for school.
"So some parents are a bit partial to a little longer sleep in the mornings" I remember for me it just wasn't so. I still had to get up early and go...
Can I go on with the wind and find this story is next?
WINE AND DINE
WHAT A PLEASANT PLACE TO BE
AT THE FREEDOM GALA OF THE NAACP
Day 20
March 2014
Memphis, TN
The Annual Freedom Gala of the NAACP hosted its elegant gala on March 20, 2014. This prestigous award fund raising dinner hosts hundreds with significant speakers and the presentation of award to not only local Memphians but others as well. This year's focus was on health and guest Speaker was Dr. Sampson Davis. The honoree is Dr. Reginald Coupwood for his work in alerting healthcare and exercise and fitness. The theme for this years gala is "We Shall Not Be Moved." President of the Memphis branch said that over the years issues are still present for Afro-Americans to overcome and human rights issues are always occuring and even in present day they need solutions and addressing. The gala was hosted with a menu of wine, dine and Hometown kind.
I guess? "That's all for that story of wine but another one comes along read this wine story that has be sealed and signed...
GOVERNOR OF TENNESSEE SIGNS
A BILL TO HAVE WINE ON THE FLOORS
OF THE NEIGHBORHOOD GROCERY STORES
March 20, 2014
Nashville, TN
Take home the grocercies and don't forget the wine. That's the future of Tennessee's new bill to have wine to sold at local grocery stores. Presently no alcoholic beverages are allowed in food store chains and finally there will be wine. However, there will be a little more waiting since the bill will not be in effect until 2016. However, liquor stores won't have to be waiting because that same bill will allow them to sell beer and snacks.
Wine, beer, whine and wind somehow stirs .......wind to this next story...
"Du..ugh!"
~``
A LETTER DELIVERY
CAUSE QUITE A WIND
AS PARENTS THOUGHT BARTLETT
SCHOOLS DEMANDED THEIR STUDENTS
MUST ATTEND
Bartlett, TN
March 20, 2014
A letter had some parents in the Bartlett, Tennessee area from the local Bartlett school district had wind of a demanding contents. Many parents said the letter made notification that since they resided in Bartlett their students will have to attend the Bartlett school. This had parents perplexed because their children presently are attending Shelby County School of Bolton. The Bartlett Superintendent made it clarify that the letter's intent was to let the parents be aware they can send their kids to Bartlett's newly school systems. This raises a fight for students since the Shelby County Schools and Bartlett schools are in competition to have students come. All this arises when Memphis City Schools gave up its charter to Shelby County Schools.
That was a letter on the wind! Okay.
What's going on?
It's about over I've covered all the topics...
a story of wind, one of wine, one of wind and one of whine. Now it's time to blow the bubbles....OOOOOOOOOOO..ooooo!
"Whew, here's the weather for Memphis"
MEMPHIS WEATHER
DAY 21
March 2014
Sunny skies with light winds high's in 50's
by mid-day lower 60
and afternoon 65 to 70 degrees
40% chance of rain overnight
"I'll see you around some where up in here."
HOMETOWN MEMPHIS LIL' EXTRA! Wind, Wine, Wind, Whine..
is written by MIISRAEL
Hometown Memphis, Tennessee
MY MESSAGE TO YOU: "Everday day has a winding road, but straight and narrow is the road that leads to salvation." Be of the few.
MESSAGE SENT: GOODBYE.
Don't whine so; I'm going....but, I'll be back. :)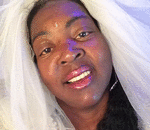 Posted By: MIISRAEL Bride
Friday, March 21st 2014 at 7:54AM
You can also
click here to view all posts by this author...