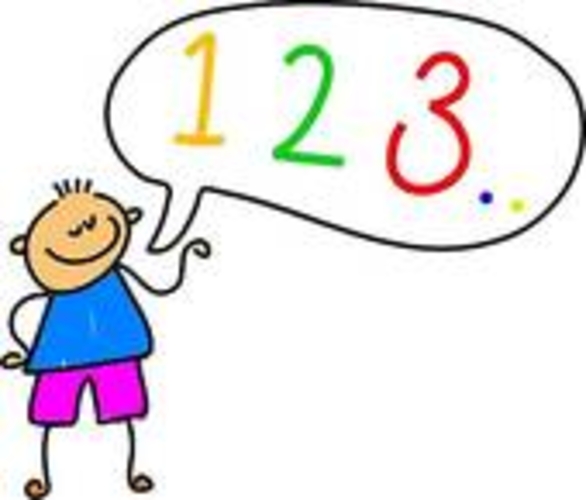 ONE, TWO, THREE!
You're in in HOMETOWN
MEMPHIS, TENNESSEE!
So don't count any higher
just keep on reading these
stories and see what is
happening.
We'll start with this ONE
story....
ONE MAN ARRESTED FOR
SLEEPING IN A BED
AND HIS CHARGES FACES
WILL BE THAT OF THE FED
April 22, 2014
Memphis, TN
One man was arrested as he slept in the motel room bed. Police came and escorted a man who had thrown rocks to break in and enter a room at the Civil Rights Museum. The man was reported as sleeping soundly in room 308, but had broken windows in rooms 307 and 308 which are right next door to the Civil Rights Leader's room 306. As to why the man did the sleep break, details are still not fully known. However, he will face alleged federal charges from breaking and entry.
ONE case of not knowing why people do what they do....
"That's one I consider is for the books!"
"Bookem' Danno!"
Do you count to ONE, TWO OR THREE?
This next story we shall see
NEXT!
TWO TAKE A BRAWL
INTERUPTING THE PEACE
ALL AT THE SCHOOL OUT EAST
April 15, 2014
Memphis, TN
Two times a student of East High School caused interruption to peace in starting a brawl at his school. Yet, on Tuesday, April 15, 2014 He was joined with his Mother who also was brawling with the student's classmate. Police on the scene separated the mom and son and discontinued the disruption with pepper spray. As far as the brawling, reporters said it was the second time such outbreak occurred at the East High School. As far as charges none were mentioned, but there may be some disorderly conduct on two accounts.
"RRRr...Growl! TWO punches!!
LOL! great count! One, two! Three!
U TWO ... are outta here!!!
THERE'S A MAN SELLING
SECRETS AND NO ONE
BUYING.
Day 22
Memphis, TN
A man was arrested when he created a loud scene as Memphis Area bus riders just wasn't buying. The man had set up his selling Victoria Secret stolen underwear at a MATA bus stop. When riders said they're weren't buying he began to make a disruption which when police arrived discovered his commodity was stolen merchandise. He was arrested, and it was also disclosed he was a registered s*x offender and not carrying his notification. He now has another charge of TWO of selling stolen property.
I'm counting to THREE, that just wasn't TWO logical at all.
NEXT STORY!
THREE MORE YEARS
A TIME TO RETIRE
AND POLICE DIRECTOR
TONY ARMSTRONG
WILL GO SETTLE AT HOME
Day 15
April 2014
Memphis, TN
Police Director, Tony Armstrong announced his retirement plan to be effective in 2017. Armstrong has been in service of the police force for over 25 years. Armstrong said that he has enjoyed his years of service as a policeman, and working his way up to Police Director after the last director left Memphis to pursue further career moves in Knoxville. Armstrong has three more service years before he'll retire from the force.
"THREE more years!"
Retirement super count!
He can start counting right now ONE....TWO...and THREE
Retirement will be!!
Here's a story you can count on that helps more than THREE
ONE FOOD BANK
IS AT A SCHOOL
OH, THAT'S SPELLING 1, 2, 3
K O O L!
High school students at Bolten High School has opened it's first Food Pantry. The students have collected non-perishable items to stock its shelves as donations continue to pour in. At first the students couldn't accept non-perishable items because they didn't have a freezer, but a kind donation changed that when a freezer was given to their cause to help feed the need.
Well kool it is and that has TWO kind deeds to help the hungry!!!
I have ONE more story for this Lil' Extra. It's a story of a game...
GRIZZLIES WIN THEIR NUMBER TWO GAME
IN THE PLAYOFFS AND THEY'RE LOOKING
FORWARD FOR WINNING GAME THREE
SO THEY'LL PLAY OKLAHOMA ON THURSDAY!!
Day 22
April 2014
Grizzlies won their second game in the playoffs, but they are not finished at least to be in the spots of the finals. They have one more game in game three against Oklahoma on Thursday, April 24, 2014 at home. This game is very important if they can win it! The choice will find them in the finals. Grizzlies have been playing exceptional this season, and fans and supporters still cheer up the bears. To be winner of the game THREE!
Excited fans are ready for the Three win!
Sounds like they'll be challenging a tough team, I wish them the ONE, TWO, THREE WIN!!
UPDATE!!4.24.14 --Grizzlies took over another win in number THREE beating Oklahoma in overtime 98 to 95! GRIZZLIES counted One, Two, Three!
NOW'S HERE'S THE MEMPHIS WEATHER
WEDNESDAY!
Cool chilly morning @ low 40's
By Noon upper 50's
By THREE the 70's
Clear skies!!
Okay, then We have counted enough.
It's easy as 1, 2 3
http://www.youtube.com/watch?v=64n-t9Sw7F0
Have some bubbles...ooooooooooooooo!
"I'll see you some where around up in here!"
THIS HOMETOWN LIL' EXTRA! ONE, TWO, THREE!
is written by MIISRAEL
Hometown Memphis, Tennessee
MY MESSAGE TO YOU: 1, 2, 3 Keep counting you'll finally get there!
MESSAGE SENT: GOODBYE.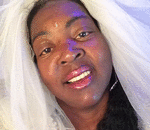 Posted By: MIISRAEL Bride
Wednesday, April 23rd 2014 at 9:38AM
You can also
click here to view all posts by this author...