Home > Polls & Voting > Post Content

Opinions vary on what an idol or making an idol is.
Is an idol to admired, or worhipped?
And what do you consider as idol boundaries?
What would you consider a modern day idol in today's times?
Do you have an opinion[s] on this subject matter?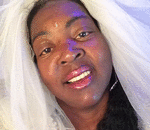 Posted By: MIISRAEL Bride
Wednesday, May 21st 2014 at 9:52AM
You can also
click here to view all posts by this author...
Generally, my opinion of an idol is worshipping or loving anything more than God. I feel that praising to, worshpping or loving anything before The Lord God has the making of an idol or idolizing an object, place, or thing. Modern day idols can be almost anything cherished more the God. I make an effort to be careful for liking things without considerate moderation. :)

Wednesday, May 21st 2014 at 11:00AM
MIISRAEL Bride
To me, an idol is anything that is more important to you than God. Some worship money, some fame, some their own ego. If being right or seeking approval of your fellow man is all you think of, it is the idol you have placed before God and therefore a stumbling block.

If that cup of coffee and morning paper is a must or you lose your cool and move out of Spirit, you have an idol. I highly suspect if we were all very honest with ourselves we all have an idol or two. It is the nature of here, to distract us from our primary purpose. May we all learn to keep our eye single.
Tuesday, June 10th 2014 at 11:28AM
Siebra Muhammad
Okay, what is an idol? This question can only be answered in two ways, spiritual or earthly.

Let's take spiritually first. A spiritual idol is a material object representing a deity to which religious worship is addressed; an image of a deity other than God.

This means that every Black American claiming Christianity as their religion and the Jewish Jesus God/Lord and Savior is worshiping a material object which is blasphemy. Since, the Jewish Jesus is a material object it is wrong for two reasons. Firstly the Jewish Jesus was a man which is a material object and secondly the Jewish Jesus is not a Black American and Black Americans are not Jewish people.

Now, let us look at this question earthly. There is nothing wrong having an earthly idol. Michael Jackson is an earthly idol to someone. Superman and Batman are earthly idols.

I need to correct Siebra. Siebra says that if you cannot do without your coffee then she says you have an idol. Siebra is describing a habit and nothing else.

Remember that no man can be God neither would God be a man.


Tuesday, June 10th 2014 at 4:08PM
Harry Watley
Yes! The Golden Calf is an example of idol worship especially since the Golden Calf is a material object.

Jesus the Christ was a material object as well. Therefore, for anyone especially my Black American people to regard Jesus as their Lord and Savior and some go to the extent of saying that Jesus was God in the flesh is blasphemy to the Creator and idol worship.

Ms. Bride is and idol worship while and don't really know and understand that she is.

Tuesday, June 10th 2014 at 7:31PM
Harry Watley
It might be possible that man has turned Jesus into an Idol. What really matters is whether you can get the idol to work for you rather than your enemy. Years ago when I was a church goer, I decided to find a way to tell whether a message was meant for me or not. I would pick up an item on the way to church and say that if the item wasn't mentioned in the service that I wouldn't be concerned about what was preached. I can say without a doubt that there were times when the item I had was mentioned in the sermon. So I know Believing that God responses to you is "Why Faith in God makes the caged bird sing".
Tuesday, July 29th 2014 at 12:06AM

Opinions of idols vary. The main source however, remains that an idol; or idol worship is anything else loved or served more than the One God of heaven. Giving more worship to serve a man, reptile, foul, or man -made statures of gods, ect.

True followers of God believe in His Son Jesus because God has made it perfectly clear Jesus was His and the "Word was made flesh" meaning Jesus."

Many believe God and His Word and therefore are often falsely accused to worshipping a man; because they love Jesus. Jesus is the Spirit of God, However, men do not understand God neither, and men do not always understand God's ways.

Men too, often want power and control over God's people so they can become a self-made idol. In this, idols of men want to rule and claim they are God--and even they have God's permission to have His people.

There is but One God. He does not lie
Tuesday, July 29th 2014 at 7:51AM
MIISRAEL Bride
My Mom my dad
Wednesday, April 22nd 2015 at 10:49AM
Sylvainy Soso
Mr. Soso,

Your Mom and Dad can not be your idol. They are more so your role model! An idol is something that has to life; it is an object!

The White Jewish Jesus is an idol to the Black American Christians!

Wednesday, April 22nd 2015 at 11:32AM
Harry Watley

Obviously the latinJesus on a cross is an idol for the europeanKingJames crowd believers




Thursday, April 23rd 2015 at 8:10AM
robert powell
Obbiously you don't know **** Robert.
Thursday, April 23rd 2015 at 2:41PM
Steve Williams

SUBJECT? Opinions vary on what an idol or making an idol is. Is an idol to admired, or worhipped?

yet the wannabbe biaIdol disrespects the 'blackChristian' lady's blog with an OFFSUBJECT remark to ME?

Obbiously you don't know **** Robert.
Thursday, April 23rd 2015 at 1:41PM
Steve Williams .

*************************************************************

OBVIOUSLY we KNOW --- steveAdam -- selfProfessed 'whiteMan' at an African American Family site

1. is racistlyI G N O R A N T and cannot spell well
2. is racistlyI G N O R A N T and use spell check well
3. is racistlyI G N O R A N T and Disrespects a good 'blackChristian' lady's blog with VILE, TRASHY writing.......

leave you sack of 'whitePrivilidge'


Friday, April 24th 2015 at 8:12AM
robert powell
Sorry Robert, I meant to say, obviously you don't know doodoo.
Friday, April 24th 2015 at 1:48PM
Steve Williams
And Robert, is #2 the sort of grammer you teach your 'students'?
Friday, April 24th 2015 at 3:53PM
Steve Williams

Sorry Robert, I meant to say, obviously you don't know doodoo.
Friday, April 24th 2015 at 12:48PM
Steve Williams

I know YOUR writings...............nothing poetically wrong with my jeniFa Inspired writings....

again, apologize to the sweet African American lady and Leave...........




Saturday, April 25th 2015 at 9:51PM
robert powell
You are the one who blasphemed her God.
Sunday, April 26th 2015 at 1:02PM
Steve Williams

You are the one who blasphemed her God.
Sunday, April 26th 2015 at 12:02PM
Steve Williams

Stereotypical 'whiteMan' statement designed to misconceive and mislead the African American and the Family of Adaam(as)




Sunday, April 26th 2015 at 7:51PM
robert powell
Polls & Voting Home