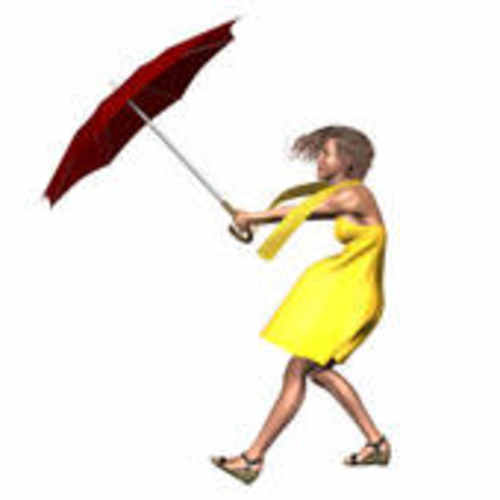 DON'T LEAVE SINCE
YOU'RE HERE WHY NOT
STAY?
AND READ THESE
STORIES OF BLOWN AWAY!
YOU'RE IN HOMETOWN MEMPHIS...
Here you go...!!!!!
FIRST STORY:
FIRE TO SET AT THE
HOSPITAL TODAY
THE LOUD BOOM
CAUSED A FIRE
FIGHTERS TO WATER SPRAY
Day 6
Memphis, TN
The Memphis Delta Medical Center led firefighters to put out a fire that happened with a loud boom. According to sources, there was a loud boom and followed by a fire. Upon investigation a gas fire in a utility room caught fire when a transformer malfunctioned. The blaze was continuous fed by a gas leak caused firemen some difficulty to control the fire. Although the fire was contained more investigation was conducted for safety. Patients in the hospital were either transported to other area medical facility or moved to safer parts of the medical center.
Blown away! has another story read more in this...
SECOND STORY:
WINDY STORM IN
MEMPHIS WAS THE
STORY TODAY
AND SO MUCH WAS
BLOWN AWAY!
As the storm hit hard in Memphis there was a strong wind blowing around 107 miles an hour which toppled down trees and also blew out power for over 35,000 utility power. As the quick storm blew it also caused some power lines to set fire and firefighters were busy handling burned trees by electrical lines. In areas of Frayser large trees destroyed two homes as they were uprooted and blown down on top of roofs. No one was reported as injured locally, but three deaths occurred in surrounding Tennessee towns. Utility crews were busy to helping restore power. More storms are anticipated to blow in weather predictions tomorrow.
All this happened in this day, but the next story will be number three it's blown away read. . .
STORY THREE:
TWO PASSENGERS
WERE GLAD TO SAY
THE BARELY MISSED
BEING BLOWN AWAY!
Day 3
June
Arlington, TN
A mom and her two year child wanted a bit to eat stopping by the local Taco Bell discovered a drive-thru almost blew them away in Arlington, Tennessee. While in line a tractor trailer blown into the large concrete awning at the restaurant causing a crush down on the woman's car. Although accident blew down the roof, they escaped without harm.
"They ran from the border!"
That was a close call seeing the roof top blowing to a fall.. Don't get blown away without another story it's. . .
STORY FOUR:
SAINT JUDE GOLF CLASSIC
HAD TO RUN FOR COVER
AS THAT RAINSTORM
HAD THEM BLOWN AWAY
Day 6
June
Memphis
The TPC Southwind Golf Park had to close out the game around 1 pm as that blow away storm rained down and caused the game to come to a halt. Each year this golf classic is played to raise money for Saint Jude Children's Research Hospital. This storm however, put the game on hold and blowing wind and rain was delayed. The Fed-X Saint Jude Classic raises thousands and features some of the world top golfers.
They had to blow, or either they would get blown away? "Golf ball hail!" Yeow!!!
More...of a storm comes alive. . .
STORY FIVE:
TWO WORKERS WERE
TOTALLY BLOWN AWAY
AS THEIR SUPERVISOR HAD
TO SAY. . . IF HE HAD IT HIS
IS WAY
Day 3
June
Two workers at a local cotton processing company weren't used to being treated with racist slurs reported their complaints of racist comments to the EEOC. This was brought about when their supervisor who is White made comments such as "they couldn't drink from the same water fountain, nor use the company's microwave." In filing the complaints the Black men were also released from their jobs. Taking what proof they could they recorded the supervisor's comments on tape as given proof to the EEOC. Later, the owner of Atkinson Cotton Warehouse said because he isn't usually on the premises he wasn't aware such behavior was being carried on. For at least a week the supervisor kept working, but pending the company's investigation the supervisor has been fired. The owner said the supervisor was a leased contracted employee. The two workers have filed a claim against the company and are awaiting a settlement or agreement follow up to the discrimination claim. It is not certain that the Black men will be offered their jobs back since the investigation isn't completed.
The two Black men were just blown away and not used to that kind of behavior...."I'm putting that nicely, but I think they would of wanted to show their supervisor a good kockout blow!"
Here's Memphis Weather:
Thunderstorms and heavy rains
High today 87 to 90 degrees with chances of
scattered thunderstorms and
flash flooding.
Well if you didn't get blown away by these stories it's okay
We can blow
BUBBLES ..oooooooooooooooooooooooo
"I'll see you around somewhere up in here!"
HOMETOWN MEMPHIS LIL EXTRA! BLOWN AWAY is written by:
MIISRAEL
Hometown Memphis, Tennessee
MY MESSAGE TO YOU: "If you find what is true, hold on tightly; and don't let it get blown away."
MESSAGE SENT: GOODBYE.
I gotta blow, but I'll be back.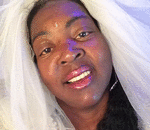 Posted By: MIISRAEL Bride
Thursday, June 5th 2014 at 7:42PM
You can also
click here to view all posts by this author...