A LITTLE SOUTHERN NEWS
August 2014
Issue 87
Event news from Memphis with light humor
HIGHLIGHTS:
August is the month when all the good music is in and around Memphis, Tennessee. Memphis shows are the best and of course, with Elvis Presley's Week it's where people all over the world come flocking to remember his music and memorial. However, with A Little Southern News I can take you there with a reading celebration and go to some of the places where you can enjoy the music all around. There's a lotta good music this month. Well, I'm Yo' Southern Belle MIISRAEL and if you didn't know it yet..
YOU'RE IN A LITTLE SOUTHERN NEWS
If you're ready let's go..
"Yo' Lil''Southern Belle MIISRAEL ...only tells a little."
A LITTLE SOUTHERN NEWS--MIISRAEL'S BLOGS!
http://Godsbloodybride.com/a_little_southern_news
We can take this trip with a hip Southern Belle, dat's me of course! Come on let's look at the display at the University of Memphis
Paintings of Andy Warhol
UNIVERSITY OF MEMPHIS
August 01-September 13, 2014
"IT CAN BE VERY DRAWMATIC!"
Come on over to the gallery and look at the paints of Andy. You can see his paintings make music in yo' eyes. This display is not at war at all it's music on the canvas. Y'all know it's MIGHT BE a fee to see it! So you can give them people over at the gallery a phone call and git the infomation on times and any admission fees. Since I only tells a little I leave the other thangs for yo'selves. Here's dat phone number. (901) 678-2224.
IT'S ELVIS WEEK
AUGUST 9-17, 2014
Thar's a crowd rARIng to go to the Elvis Week. So murch going on and this year isn't any different! Let's just say it's a hunk a hunka lots to do! Thar's the parties, the ceremonies, the candlelights and the fans! You'll need no lodging in A Little Southern News every thangs free hear! However, folks thar is tickets for them events! You can get dat infomation from visiting the offical web site. Get dat by clicking on Elvis photo up thar!
I only tells a little....you know me!
LET'S ROCK!
"I'm in A Little Southern News Baby!!"
EL....VIS!!! DAH...AHH!!!
LET'S ROLL ON DOWN THE ROAD!!!
They is goin' to Mississippi to the Blues Festival
12th ANNUAL
TRI-STATE BLUES FESTIVAL
Landers Center
Southaven, MS
August 17, 2014
Hit that roll by coming to the Tennessee State Line from Memphis to Mississippi. You'll be having a roll in the Blues with your stages set up wit Denise LaSalle, Bobby Rush, Shirley Brown and Mel Walters! Since you just rocked with Elvis you can wear yo' Blue Suede Shoes. Git them blues when somebody steps on them! That'll have you wit some blues!!
Roll on down the road and call about dis blues! 1-662-280-9120
"y'ALLS IN THE BLUES ROLE! YOWL!
Tip toe to Gardens
IN THE GARDENS THAR'S MUSIC
MEMPHIS BOTANIC GARDENS
SUMMER MUSIC FESTS
August 22, 2014
750 Cherry Road
Git the time: (901) 636-4100
Load up and drive yo' heart to the music in the face of the outdoors. Y'all can soar on out to the music dats playing in them Botantic Gardens. Brang you folding chairs, but first git yo' tickets cause I know about these concernts they are Fantastic! Yo! groove wit yo' best friends, chillens, husband, wife and grandparents. It's family affair so it's a lotta good music! Git thar. I'm being cool, Southern Belles gots to be.
RITE DIS STUFF DOWN!!! YOU KNOW IT'S ONLY A LITTLE.... You don't wanna miss not a stick worth of a line...
THE HATTILOU THEATRE PRESENTS:
STICKFLY
August 21-September 14, 2014
Get Tickets!
1-901-525-0009
You'll line up in a roll at the Hattilou to get the premiere of Stick Fly. This is just wonderful cause it's bout an African American family gettin used to they new in-laws. Two brothers bring home they wifes to meet the family. Guess who's coming to Martha's Vineyard! Not to pick grapes, but to make the adjustment to welcome the wives to the family!!
Must be a good hair do! .....
It's playing at the Hattilou! ...
One day I'm gon' have a long talk wit y'all
I reckon!
HERE'S Y'ALL TIP
Gents: Y'all needs a reminder dat if you's asking a gurl for a date and she says YES --it don't men you goes to the hotel after the date!
Ladies: Y'all needs a remind too, if you gits asked for a date and says YES --it don't mean s you to go teasing yo' date that you'll do other thangs right away....
GIT EXPECTATIONS AND COMMUNICATION CLEAR BEFORE YOU GO OUT!
ROLL AND ROLL
DON'T ALWAYS INTREPRET
TO
BUMP AND GRIND.
A LITTLE SOUTHERN NEWS
IS WRITTEN BY MIISRAEL SHIELDS
Publication of WINNIESPOETRY
Copyrighted August2014 All rights reserved.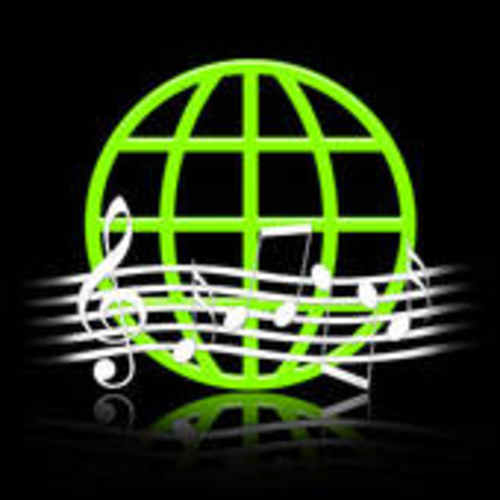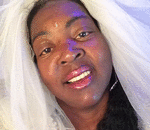 Posted By: MIISRAEL Bride
Saturday, August 9th 2014 at 4:17PM
You can also
click here to view all posts by this author...