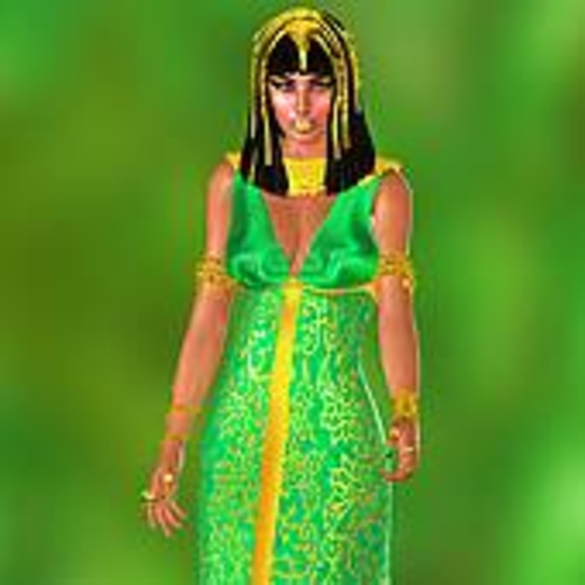 A LITTLE SOUTHERN NEWSA LITTLE SOUTHERN NEWS
EVENTS! PERFORMANCES! PEOPLE, AND
MILD HUMOR ABOUT MEMPHIS AND THE
SOUTH, OR OTHER PLACES.
HIGHLIGHTS: in this issue:
Take this journey into the events of a bibical history in the story from the Book of Esther. You'll find it all interesting in the celebration of Women's History Month. It may be a little uncommon, but the adventure is historial.
READ THE CURRENT ISSUE:
http://Godsbloodybride.com/a_little_southern_news
"WOMEN HAVE HISTORY TOO."--MIISRAEL
THIS ISSUE READ AS FOLLOWS:
Welcome to A Lil' Southern News
Salutations!
In all good Southern News there are ways to go places just by reading. This month you can take your bibles along and read of a bibical woman of history. It's Women's History Month and I find the Holy Bible is filled with historic characters with few of them being women. So we'll take a tour of the Book of Esther. If you're ready, we can have a night with a king!
I'm Yo' Southern Belle, MIISRAEL, and you're in
A LITTLE SOUTHERN NEWS
If you're read let's git started:
"Yo Lil' Southern Belle Miisrael ...only tells a little."
LET'S GO TO THE PARTY
THE SEVENTH DAY
Y'al we is going to Zagros mountains to the castle of Ashsueurus who was the ruling king from India to Ethopia and who had juridiction over 27 districts. Inside he was sitting upon the royal throne in Shushan. It was the third year of his reign and they had been partying 6 days and also on the 7th night they were having a party.
Look around you. Ever'body's is hear. They dressed up in royal attires...and there was plenty for the banquet. Even Queen Vashti was having a party for the women at the royal house of the king...Then the King Ashasuerus feeling really good with dat wine wanted to see his beautiful wife had the court officers bring his wife and show her off to the peoples.
BUT THAT PYT refused to come!
"I'm not coming in front of those people!; she said.
VASTHI HAS DONE WRONG AND THE KING MADE A DECREES TO HAVE WIVES NEVER TO TO COME SPEAK FOR MEN OF THE HOUSE AS A LAW WHICH COULD CAUSE THEM TO BE PUT TO DEATH IF THEY DISOBEYED. AFTER A LITTLE WHILE THE KING DECIDED TO FIND ANOTHER WIFE SENT VASTHI AWAY.
Women were selected and collected to become a new queen.
The king sent out commisioners to collect young virgins to come to the Sushan castle. Among them was the Esther the adopted daughter of Mordecai a Jew. Mordecai warned Esther to never reveal her heritage as being a Jew. After months of training and beautifying themselves with gowns and jewels. The women had selected jewels to wear, but Esther chose none of the the king's jewels.
BOY DID HE HAVE GOO...GOO EYES FOR HER AND MADE ESTER HIS QUEEN.
SCANDILUS!!
Mordecai found out a secret that two doorkeepers of the king were seeking to king and he told Queen Esther. Esther told the king and those two men were hung. YIKES!
Meanwhile a new commander was selected over all the princes in the provinces and also the servants of the gates. He ordered all of them to bow down in his presence. Mordecai being a doorkeeper as well refused. Haman felt it was a shame for him to touch a Jew figured out a way he could annilate all Jews in the country. He plotted kill every Jew...and this would also include the queen, which had kept silent she was a Jew.
SO LET ME WRAP THIS UP WITH SOME CONDENSED DETAILS
Okay ya'll as it went on Hamaon set a petition to have all the Jews killed, women and children. However, clever Esther found out about his plans through Moredecai went and told the king to honor a man who was the main reason for saving his life from the two door keepers. Man! Haman had a fit! When he found out he had to march that Mordecai a Jew through the street honoring him. He wanted to kill him more than anything! As Esther tried ways to save her uncle, she had to go speak to the king in public, but it could mean she would die because of the law not allowing women to speak to a man. She told her uncle Mordecai to join all the Jews with fasting. Mordecai tore his garments, prayed and fasted. Later on at a banquet Esther made her petition to the king and he lowered his septor and allowed her to speak. So she prepared a meal when when she told the king she was a Jew. Haman didn't believe her started making gestures and started making moves on the queen while the king was in the garden. When he came back inside from the garden he caught Haman seducing his wife. He said..
"Is there also to be a raping of queen with me in the house?" And Harbona one of the court officials told the king about the stake to hang Moredecai at Haman's house that was 50 cubits high. The king gave a stern order. YOU MEN HANG HIM ON IT!
So Haman was hung also his sons. Was it not for Esther that woman who trusted God pleaded to change that annilation law and saved her people. There were some oppostions and many Jews had to fight those who opposed the law to save Jews. Finally, a letter written from Mordecai who was now over all princes of the provinces and the doorkeepers that confirmed peace.
Esther, a woman who prayed to God who saved her people as she had the chance to have one night with the king. AND in A Little Southern News.
"One day I'm gon have all long talk with Queen Ester, but not today."
I'll have to wait.
ESTHER A GREAT WOMAN OF BIBICAL HISTORY
"Women have history too."
I'M YO' SOUTHERN BELLE MIISRAEL
And God's bride.
Events based on scriptures from New World Translations of the Holy Scriptures.
HEAR'S YO TIP!
Discover the women of the Bible and other Women of History
You'll find women who are incredible and awesome!
A LITTLE SOUTHERN NEWS
ARTICLE has some modifications from original content.
WINNIESPOETRYCopyrighted March 2015
This publication begin September 2008
MARCH 2015 Issue #89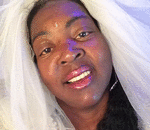 Posted By: MIISRAEL Bride
Thursday, March 5th 2015 at 3:41PM
You can also
click here to view all posts by this author...