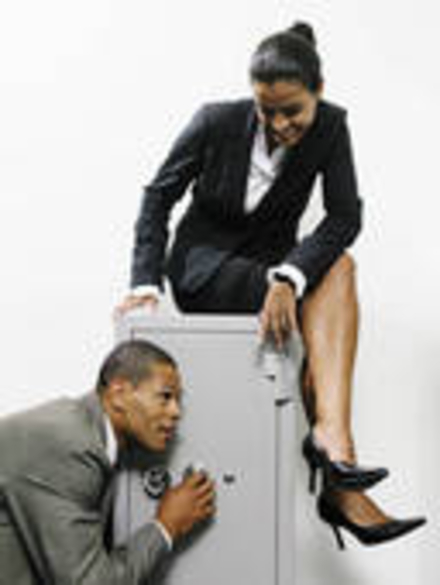 You know there's aren't many
safe secrets, so why not read
a few that found their way out
and into these stories from
HOMETOWN MEMPHIS LIL' EXTRA
They'll be safe secrets.
But, if you can't keep safe secrets
just read these stories....
THIS SAFE SECRET LED TWO SIBLINGS
TO FIGHT AND IT WAS COST
BY A BILL OF LIGHT!
March 23, 2015
Memphis, TN
A brother and sister raised a brawl when they got into a confrontation over a recent Light, Gas, and Water bill. The sister claimed her brother kept a secret of $6.00 which he needed to pay her. The argument turned into a fight when the sister punched her brother who then bashed in her television set. Police were called to ease the siblings down, but what became of the $6.00 ultility bill remains a secret. No news if the brother paid the $6.00 or; if he'll replace her broken televison set. Neither sibling was arrested.
"$6.00 secrets can lead to hundreds when other things get broken. I think the cost of keeping a safe temper could have avoided it all." I'm sure the sister is still mad....but we all need to get-a-long.."
Speaking of getting-a-long...l have another story that involves another fight over a safe secret with a threat..
HOW A SAFE SECRET
WAS MET WITH FISTS FROM A THREAT
Corinth, MS
March 23, 2015
A Corinth, Mississippi man is charged with aggravated assault after beating up another man who was considered as 'homos*xual" the fight all started with the gay man making threats to tell the man's safe secret of being one who enjoyed bi-s*xual intercourse. This led him to attack the homos*xual male brusing his face and breaking a couple of his bones. The man was charged was arrested but, protested he did the right thing because the homos*xual male was going to put his safe secret on Facebook. Police in Corinth arrested the man, and later he told the news media he felt he was protecting himself from being exposed of his s*xual preferences. The homos*xual man is recovering from black eyes and bruises and the man who attacked him may face charges in a hate crime because of the man homos*xuality.
"Now then, safe secrets can leak out even if-- you didn't want them to, After all of this His secret is "duck!" Lol!
Okay, there's another story of a safe secret we are inclined to stand in line..
LONG LINES WAS NOT A SECRET
TO BE ON MONDAY AT THE DMV
Memphis, TN
March 23, 2015
The Shelby Drive location of the DMV has re-opened with long lines and people waiting to get their driving licenses and or other things pertaining to driving. Monday, March 23, 2015 hundeds were waiting for a swifter service at the new location. Parking and waiting had hundreds taking at least 45 minutes to an hour to be serviced. It was not a safe secret that you had to wait. The newest center does offer more staffing and if this re-opening is not meeting a swifter service time the State of Tennessee may consider opening another location to help ease the crowds and speed it's service accomplishments. The new location is reopened after being closed for several years for rennovations.
"Many did complain, but most said it wasn't to bad. It may get better with more hours and a little safe planning of operations. Most, were complaining about no where to park than waiting..."
So you're waiting for another story too...
Here's what's next!
JAILERS ARE SUPPOSE TO KEEP PRISONERS
LOCKED AND SAFE
NOT WITH SAFE SECRETS THAT LEAKED
IN THEIR FACE!
Memphis, TN
March 23, 2015
4 Memphis Shelby County Jailers had a safe secret that turned the key in the other direction. The four had been using prescription drugs to secretly give to prisoners where caught not abiding by the code of the law. After watching the 4 jailers; a 1 year long investigation secretly handled uncovered their selling those drugs to inmates at the jail. The four jailers were accused of distributing the prescription drug Oxycotin to the prisoners for a price. They were all charged with selling drugs in a restriction jail site. The alleged four, if found guilty will have a sentence to face up to 20 years. Officials at the prison said that any corruption by jailers would not be tolerated. Officials also said that new technology will be put in place to keep watchful safe secrets like this case under full and open observation. No safe secrets...
"Those bad boys...were bad secret holders.." Their safe secret may find them in a safe secret jail cell." Du..ugh!
WINDING DOWN TO THE DIRT
SAFE SECRETS WITH MOTHER EARTH
Classrooms will be indulging the dirt. Classroom Gardens in association with The Kitchen Commision a non-profit organization will be shedding safe secrets with at least 30 Memphis Shelby County Schools and thier students on how to grow their own vegetables to take home and eat. Students will be involved in garden workshops, and live growth of plants and vegetables.
"The safe secrets of gardening will have their hands filled with "dirty secrets" If you know what I mean... I reckon, I'm just joking a bit!
THE WEATHER FORECAST IN MEMPHIS IS
SUNNY AND WARM
March 24, 2015
Here's Memphis weather
Start of the day aroung 50 degrees
Afternoon high of 75 degrees with
soft winds from the South.
Low tonight upper 40's
That's a safe secret AND that is enough!
Now, Bubbles are completely safe secrets...they blow and then they secretly....
Disappear .......ooooooooooooooooOOOOOoooooo...
"I'll see around somewhere up in here..."
HOMETOWN MEMPHIS LIL' EXTRA! Safe Secrets is written by
MIISRAEL
HOMETOWN MEMPHIS, TENNESSEE
MY MESSAGE TO YOU: There are not true secrets, someone always knows. You know God does..
MESSAGE SENT: A SAFE GOODBYE.
Related Stories:
From: WREG CHANNEL 3
MEMPHIS, TN
YOU ARE LEAVING WITH SAFE SECRETS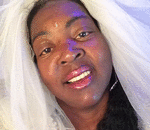 Posted By: MIISRAEL Bride
Tuesday, March 24th 2015 at 5:37PM
You can also
click here to view all posts by this author...