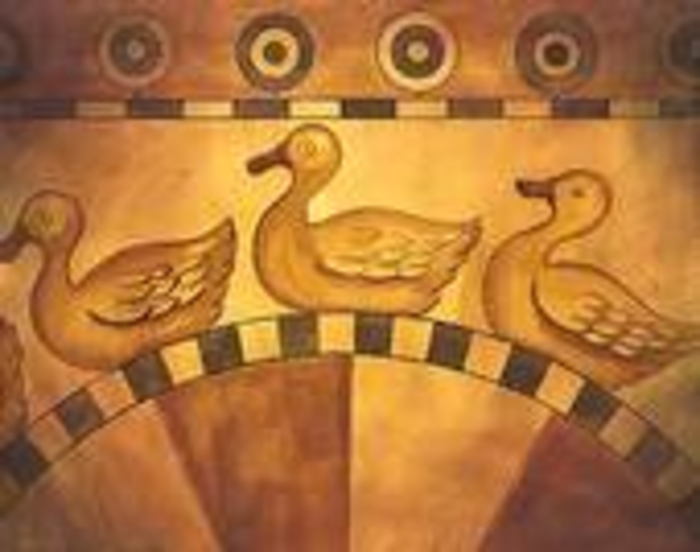 HOMETOWN MEMPHIS
HOT SHOTS!!
Let's start the read...
HOT AFTERNOON HAD
HUGE CROWDS THAT CAME. .
TO GET A LOOK AT A FREE PURPLE RAIN
Memphis, TN
Day 27
The free showing of the movie Purple Rain had hundreds of Memphis movie seekers out at the Memphis Orpheum Theater to watch a tribute to the late singer Prince on the big screen. Many that showed up wore purple, and celebrated the music from the movie. The crowd was filled with diversity as many ages and ethics enjoyed the music of Prince and wanted to be part of showing their own celebration of his music. The movie was only shown once at the Memphis Orpheum and will not be shown again. Many who attended wanted to take advantage of the free showing were elated. The targeted movie resulted in a great and hot shot showing among the fans.
I'm still looking for VHS of Purple Rain, some how I'm missing the targeted place. Well just keep reading...this is the next story:
HOT SHOTS AT A MUSIC STATION
SOUNDED LIKE OVERKILL
IN THE CITY OF NASHVILLE
Nashville, TN
April 27, 2016
Police in Nashville responded to a showing at the MTA Music Station of a shooting that happened on Wednesday, April 27, 2016. The incident involved four teens in which one was wounded. There is little information as what targeted the outburst to gunshots, but since then Nashville law enforcements has arrested one 16-year old young man who was allegedly responsible for the the shooting. Investigations on this public shooting is still ongoing clues and news of the cause is being reviewed. If charged the 16 year old could be faced and charged numerous counts of attempted murder, or assault with a deadly weapon.
People, are hot tempered asked..."Where are they're parents?"
Too often hot shots like these are happening all around the country.. So let's look at another kind of hot shots...
Read this:
SHOTS ARE HOT AS OUTBREAK
OF MEASLES GIVE A SHOCK !
Collierville, TN
April 27, 2016
Health officials are shocked in finding cases of measles popping up in the City of Collierville, Tennessee. At least 6 cases have been confirmed with exposure and cases of the childhood disease. However, spreading of the measles is growing fast. It would seem easily enough that vaccines would aid in the spread; but latest news has the vaccines are in in short supply. Since the outbreak of measles grows fast vaccines have been ordered takes a little extra time to be delivered. First cases of the measles were among a Collierville United Methodist Church where members of the congregation were reported on Monday, April 26, 2016 with multiple cases.
Locals in other Tennessee towns are keeping watch to give out the shots!
YIKES! Shots of the vaccines are needed in hot shot demand!
I geese? . .
GEESE IN CORDOVA
RAISE CONCERNS
OF BEING RUN OVER. . .
Cordova, TN
April :Day 27 2016
A Cordova resident captured a horrible sight where a car ran over a geese and her goslings as they crossed the street. This raised concerned to animal lovers as a respect to the rights of creatures to live. News said that two of the baby goslings were killed in the accident. Memphis Police noted that if is was a target to purposely injure or kill the geese, the person could be charge with a crime. Neighbors are considering speed bumps to be added to their street to offer some safety precaution for animal and for human life as well.
Sharing this story's video from WREG:
http://wreg.com/2016/04/28/video-of-geese-being-run-over-raise-other-safety-concerns-in-cordova/
Hot shots like that is never to be aiming target!
WATCH OUT! for God's creatures... DU...GH!!
HE RECALLED HOT SHOTS ZONE
BUT NOW HE HAS PASSED ON
SAMUEL BILLY KYLES DIES AT 81
Day 26
April 2016
Civil Rights Activist and lead Rev. Samuel "Billy" Kyles has passed on after a illness. Kyles was known for being a active supporter of Civil Rights also was around the day of Dr. Martin Luther's King's Assassination. Kyles recent illness caused him to hospitalized and on April 26, 2016 he died at the age of 81 years old. The immediate cause of death has not been release pending relatives notification. Funeral Services may be announced under the family's discretion.
Read more about Billy Kyles: FOX NEWS
http://www.foxnews.com/us/2016/04/27/rev-billy-kyles-dies-was-present-when-ml-king-was-shot.html
There we have it all kinds of Hot Shots!
Memphis COme on FOLKS, ...
"Please stop SO MURCH SHOOTING!!!!"
MEMPHIS IN MAY GETS ITS STARTING GAGE
WITH THE INTERNATIONAL BLUES FESTIVAL OF
HOT SHOTS ON STAGE!
April 2016
Day 29
Memphis, TN
The busy morning had the large big stages being set up for a weekend of Blues, and the month's set off of music stages for the Annual Memphis in May Festival. This weekend the Blues will going with hot shot blues singers. The Blues Festival attracts thousands every year. Tickets will need to purchased, and it's good to cautious of ticket scams. Use the official web-site of Memphis in May to assure tickets are authentic.
Since it's also known that rains come with the stage singing. It's pretty hot to have a nice umbrella and a hot shot pair of rain boots!
HERE'S MEMPHIS WEATHER
TODAY: APRIL 29, 2016
Changes of rainstorms around mid-day
High today 80
Presently 71
Low : 66
Perfect weather for Hot Shots DUCKS AND BUBBLES. . OOOOOOOOOOOOO
I'll see you around somewhere up in here!
HOMETOWN MEMPHIS LIL' EXTRA! HOT SHOTS!!
is written by
MIISRAEL
HOMETOWN MEMPHIS, TENNESSEE
MY MESSAGE TO YOU: Don't get over rated in taking Hot Shots! The best Hot Shots! come from a loving heart inside YOU!
MESSAGE SENT: GOODBYE HOT SHOT!
Thanks to my news source WREG NEWS CHANNEL 3
The Memphis "HOT SHOTS" Station
See u later. . .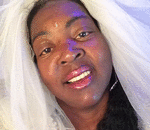 Posted By: MIISRAEL Bride
Friday, April 29th 2016 at 10:04AM
You can also
click here to view all posts by this author...