Blessings and Love!
Fathers can give a gifted meditation to the Heavenly Father. The spirit of the overseer to his children, spouse and entire family can be produced with meditation given to and by God. A father's role can be very stressful, and decision making and as head of household. Meditation is highly recommended. With being a leader over the operations of the family and business of the home a father has other roles as well. He has to have a clear mind, a loving heart, a submissive spirit to loving God and also a tenderness of great love spreading among each member of the family equally. This also affirms that a connection with God is quite necessary. To achieve this is also a commitment to the Lord of Heaven. A meditation that is in composure to be helpful, honest and following righteous living. Meditation of heart, leadership, and to God who is over his life with divine presence to guide his fatherhood correctly. Fathers have need to meditation to grow in doing things which are examples of his Heavenly Father.
Meditation Scriptures:
"He that hath my commandments, and
keepeth them, he it is that loveth me; and
he that shall be loved of my Father, and I
will love him, and will manifest myself in
him. John: 14:21
"Let them praise the name of the Lord;
for he commanded, and they were created."
Psalm: 148:5
"And that day shall a man look to his Maker
and his eyes shall have respect to the Holy one
of Israel."
Isa. 17:7
Fathers who offer meditation have a connective force of God's power. It is important that Fathers keep their meditation in a pleasing manner allowing his heart to filled with true love and adoration for God's presence. Meditate on things such as these.
Let the words of my mouth, the meditation of my heart be acceptable in thy sight O' Lord my strength and my redeemer.
Psalm: 19:14
Reposted from : This is Meditate Sunday, June 16, 2013
FATHER'S DAY
"Lo, this only have I found that
God hath made man upright, but they
have sought out many inventions.
Eccl: 7:29
Blessings,
MIISRAEL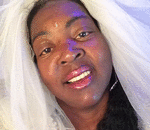 Posted By: MIISRAEL Bride
Friday, June 17th 2016 at 10:23AM
You can also
click here to view all posts by this author...