BASEBALL FANS!
June 24 in Philadelphia
MLB has been keeping up but I've not!
However, true fans didn't miss Friday's night game of Philadelphia Phillies and the San Francisco Giants. Here's a few highlights just in case you are a little baseball curious. There were seven strong innings for the Giants as they gained top game scoring and averages with three home runs doubles and three hits from Angel Pagan. However the Giants were trailing at the end of the seventh with a score of 2 - 1. In the eighth inning there was lively action as the Phillies worked hard to regain the lead. It's wasn't a easy take for the Giants, the Phillies played hard and tough. Giants player Peavy was into it giving it his best as he only allowed two runs and seven hits in seven innings. Giants Belt was accredited with clearing the bases in the seventh with a shot to the center off to Elvis Araujo. It was quite an excitement! What makes is an impression is San Francisco has won 12 of it's 13 games!
ROOF OFF!
That's good popcorn baseball!! San Francisco 5 Philadelphia 4.
IT'S ALL SLOW COOKING FOR A BETTER TASTE
OF THE ACTION BALL!
"You know I like the baseball."
_"I'll be back and keep you up on or off base."--MIISRAEL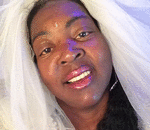 Posted By: MIISRAEL Bride
Saturday, June 25th 2016 at 8:00AM
You can also
click here to view all posts by this author...