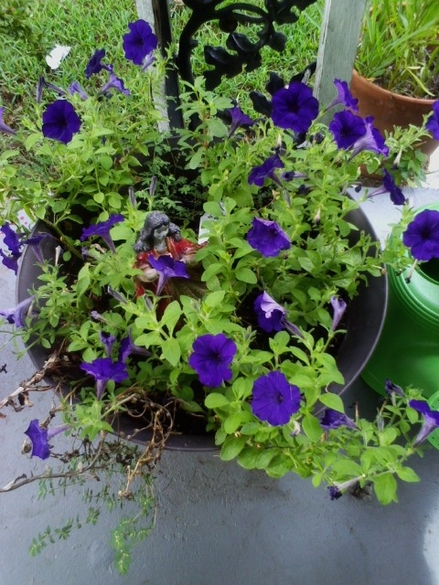 DEAR GARDENERS
ISSUE: AUGUST 2016
MAKING AUGUST GARDEN DAYS UNFORGETTABLE
Final 2016
Dear Gardeners:
With so many projects you have to keep up with in your gardens make them also unforgettable! How? Well, let's see. There's harvest time coming for veggie and fruit gardeners. Wrap up for seasonal gardeners and for flowers growers and pot planters there's also preparing for a Fall garden that's if you planted them last year should be on their way too!
Oh, you want to know how to make it unforgettable? Of course you can make a garden diary. My favorite site this year was of a pot of lavender petunias on my outdoor porch. I took snapshots and photographs. You can too! Have that last of season lawn party. Invite someone over for an outdoor luncheon. Or, just write down a journal of things you planted and how well they did or didn't do. Make a scrapbook! Keep a booklet of sample of dried flowers. Now, you're really getting into it! Making memories of past gardens can be shared with families and is another way of your lifestyle. You can downsize or upscale the way you want to present your unforgettable days of growing beautiful things. You know I really like to look at photographs of fresh vegetables particular tomatoes.
They inspire beauty.
Since I've planted an idea in your head, you can make it happen with very little cost, but the entire project will also be totally unforgettable.
This year of Dear Gardeners has been wonderful for me, and I do copy the issues and keep them in a book of articles I write. When I want to read of them I pick up the notebook and reflect. I am wishing the rest of your summer days happy and green! I'll be back if God's will in March 2017. I'm not saying goodbye, but when it is goodbye. ... let it be written: "I liked the "good" part.
"I love YOU much."
So tell me?
How does your gardens grow?
I'd surely love to know....
Mine grows with lots of love...
--MIISRAEL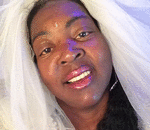 Posted By: MIISRAEL Bride
Friday, August 12th 2016 at 11:02AM
You can also
click here to view all posts by this author...