YOUR WORLD RELIGIOUS NEWS
DAY : October 17
Year: 2017
Philadelphia, PA
A small group gathered around a hotel pool holding hands as NFL player Marcus Johnson was being baptized. Johnson took his committed baptism as a follower and believer in Jesus Christ right before the game with the Carolina Panthers on October 17, 2017. The residing pastor gave the ceremonial dip and said prayers and Johnson was washed by the full covering of the pool's water. The Philadelphia Team Players have never hesitated to show their public display of Christian dedication and honor. Marcus was supported by his team members as well as many who gave prayers for the freedom of religion practices including that of Christians. After the ceremony the team played the game with a victory over The Carolina Panthers losing 23 to their winning score of 28. Finishing of game many showed praises to God with signs of joyful noises. Johnson was conditioned with modesty; but also showed joy and displayed his faith openly giving thanks!
MANY WATCHED THE GAME
BEING BAPTIZED WITH A WIN
FROM THE EAGLES...
0-0
"Where eagles gathered..there was "watching and washing". . ..."
READ MORE . . .OF MARCUS JOHNSON'S BAPTISM :
http://www.worldreligionnews.com/religion-news/philadelphia-eagles-marcus-johnson-baptized-hotel-swimming-pool-game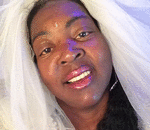 Posted By: MIISRAEL Bride
Wednesday, October 18th 2017 at 1:43PM
You can also
click here to view all posts by this author...